I love watching a good cooking show. Pouring a nice bourbon and sitting back to watch someone else cook is a luxury. But there are a few things that drive me nuts about some of the celebrity chefs that dominate the screen today, and one of those is their long list of requirements for food sources.
But let's be honest: how many of us have private jets we can jump on to source great foods from across the world? My guess is very few of us do (if you're one of the lucky ones, give me a call. My bags are packed!). So jumping on a plane to source truffles from France is not realistic. And yes, I'm looking at you, Ina Garten.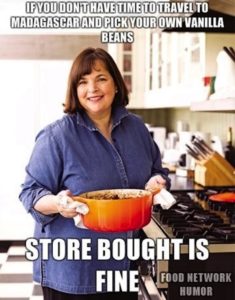 That being said, The At Home Chef does take sourcing food seriously—and we make local foods part of the experience of all the events we serve. From apples and tomatoes to chicken and fish, finding great, local farms and markets is essential to serving food that "wows" our customers and their guests.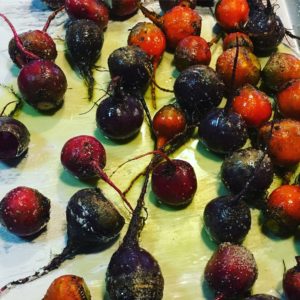 Our rule of thumb is the closer the source, the better the food. We believe in using the finest ingredients available and sourcing them from local farms and markets as much as possible. When local sourcing is not possible, we will rely on trusted partners to provide high-quality food.
Why do we care about this? A few reasons. First, people in our communities work really hard to grow produce and raise livestock. It's their livelihood, and it's important to support our local small businesses, including farms. Second, knowing where your food comes from is a surefire way to avoid ingredients that we don't want or need—like added hormones in our meats and pesticides covering our vegetables. Finally, we just think local food tastes better. It's not been boxed up, canned, or packaged and driven hundreds of miles to reach our stores.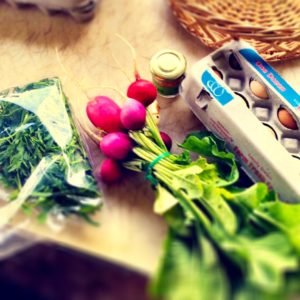 We would love for everyone to care about this the way we do. But, in reality, we know that sometimes convenience counts. If you can't jump on a plane to get local truffles from the fields of France, be like everyone else and buy a high-quality version at a good store that you trust.
Don't forget: you can always call The At Home Chef to take care of everything for you! We'll source local foods for your custom menu, and we can share our insights on where to shop so you can be prepared for your next event.