When you have a really amazing experience, you know it. Think back to the best meal you've ever had: what do you think about? Most likely, the food comes to mind (of course). But I'm willing to bet that there are plenty of other memories that come with it: the people you were with, the atmosphere of the house or the restaurant, maybe even a song or a smell that is connected with the meal. Bundled up together, that experience is something that you can recall years after the plates were cleared.
The reason we remember those events and celebrations so clearly is that they exceeded our expectations. We didn't walk into that dinner knowing we were going to laugh that hard, enjoy the dessert so much, enjoy the company of people around us for so long, or think about that meal so many times in the future. What we planned to experience was either completely different than the reality or totally blown away by the actual experience.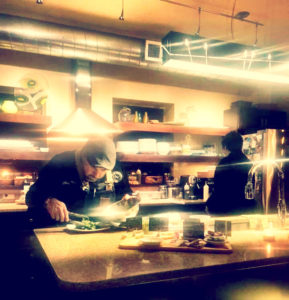 That is my mission: to demolish everything you thought you knew about having an at-home dining experience. I want to show you what is possible, starting with helping you custom design your menu all the way through to leaving your kitchen spotless. Like we mentioned in our Cleanliness post, exceeding expectations is part of The At Home Chef experience. You aren't expecting it—or even if you now know that we're going to expertly clean your kitchen, we're going to do it even better than you ever imagined.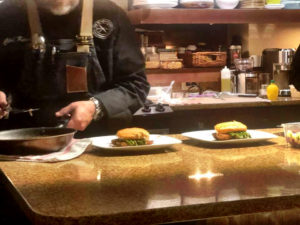 At the end of your event, we want you to look around and say 'Wow.' We want you to be able to remember how one course led into another and you didn't have to do anything but enjoy the food. I want you to feel proud of your dinner party or your event, and I want your friends to rave about it for days or weeks or years. Our team wants you to bring us back every year, just to see what else we can do to help you enjoy life and pamper yourself.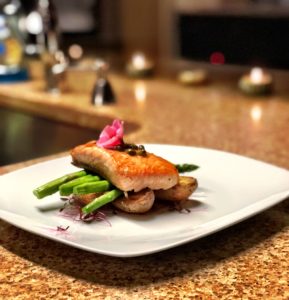 Exceeding expectations is about setting standards, and we want your standards to be high. Here at The At Home Chef, we live our personal lives with high standards for the human experience. We crave happiness, fulfillment, friendships, and gratitude. And we work every day to be better than the day before.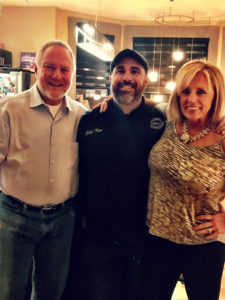 For all of these reasons, we have created a business that thrives in exceeding expectations. It's why we hand-select every detail of your event, use local products, and refuse to settle for anything less than an exquisitely unique dining experience.
From your casual barbeque to an intimate dinner, we will do everything we can to exceed your expectations. Give us a try—see how The At Home Chef can work for you.