Integrity is one of those words that feels so great to hear and say, but when you stop to think about it, integrity is hard to define. Technically speaking, integrity is defined as 'adherence to moral and ethical principles' (trust me, I looked it up!). The key to integrity seems to be the presence of and commitment to your own values, whether that's as an individual or business.
So, in terms of the first step of integrity, The At Home Chef is passing with flying colors! We've created core values and we're sharing them far and wide. Our customers, friends, and supporters know exactly what we pledge to uphold as a business. The second part of integrity, which is committing to those values and living them out, is the crux of our promise to 'Prioritize Integrity.' As it happens, it's also much harder to consistently commit to your values. Every day and every customer interaction requires a recommitment to integrity—promising again and again to uphold the values that we declared as a company.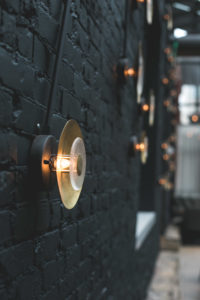 Being a company with integrity is critical to me as the owner of The At Home Chef. When my customers call and interact with me, I want them to know that we genuinely care about their event and celebration and we will work hard to ensure they have a great experience. That means we will be grateful to serve them; we will do everything we can to exceed their expectations; we will work smart and learn consistently. We will serve them with integrity—we will be honest about costs, expectations, ability to cook for their event and care for their guests. We will show enthusiasm for our work and appreciation for the opportunity to be a part of our customers' lives.
Integrity also extends to our own individual morals and ethical principles. The At Home Chef is small—we know we can find talented people to serve the growth of The At Home Chef, but we seek out people who seem to reflect the same morals and ethics we have. As a business owner, I can't force anyone to believe in or care about the same things that I care about on an individual level. What I can do, though, is find people who seem to prioritize integrity in their own way—and in a way that supports our mission at The At Home Chef.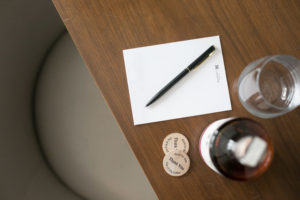 At the end of the day, we want to have a customer whose expectations were blown out of the water, a team that feels great about the work we did, and the peace of mind that comes with knowing each of us did our best to honor our own values.
Have you ever had a situation in which you valued your integrity over a paycheck or career move? Let me know. Great people inspire great work!