There are a few things in life that should be immediate red flags for potentially challenging situations. For me, one of those red flags flies high and bright when I hear someone—particularly a business owner or professional person—comment about not needing to learn something new. Whether it's a new business system, best practice, or a new approach to management, there's a lot to be said for being open to learning new ideas.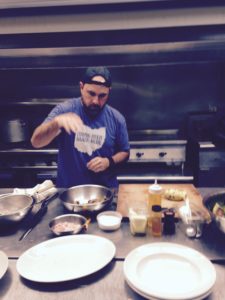 As a business, The At Home Chef is fully devoted to consistently learning and improving our trade. Sometimes we learn in a formal way by attending speaking events, presentations, and conferences. Much more commonly, we're learning by being open to new experiences, people, and ideas. In the corporate world, continuing education is often a requirement and, in many ways, it's one of the things that I believe corporate organizations do right. For small business owners, parents, freelancers, people who work in trades, cooks, servers and many other people outside of the corporate world, we are often on our own to find education and learning opportunities. It takes discipline to find new ways to broaden our horizons and push ourselves.
If simply learning for learning's sake doesn't appeal to you, there are plenty of other reasons to incorporate some sort of education into your life on both personal and professional levels. Research shows that people who learn are people who earn. Lifelong learning also helps reduce instances of depression and cognitive decline. And there's plenty of research that shows learning is a key component in increasing confidence.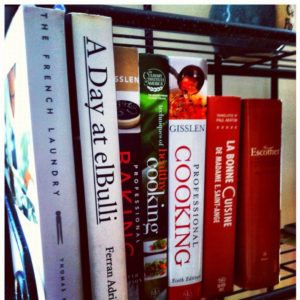 More than anything, we value consistent learning because we know that it makes us better as individuals and as a team. We become smarter at work, smarter in our relationships, and smarter at handling challenges. Our clients can benefit from our education, especially as we continue to learn about adapting to personal dietary preferences and requirements. We can better pair foods when we understand how they are grown when they're at their peak, and how to prepare them differently to experience flavors in a whole new way. We are a better team when we implement new systems of communication, project management, and daily task organization.
Our job is to exceed expectations, work smart, and be grateful for the experiences that are part of our business. To do this every day of every year, it takes work—but we're not afraid of hard work (or dirt, for that matter). How do you love to learn? Do you listen to podcasts or watch videos? Do you meet new people and open your social calendar to new experiences? Share with us, and maybe we can find ways to learn together!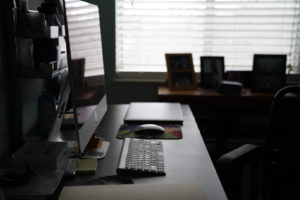 Tag The At Home Chef on Instagram (@chefken) with your favorite ways to learn! Plus, let me know if you're interested in hearing more about a new project that could help us all learn (hint: it involves me and a microphone and it's not karaoke). Keep on learning, friends!