Ahh….Valentine's Day. The day when lovebirds everywhere come together and celebrate their romance with flowers, chocolate, and candlelight dinners. It's still a mystery to me how we morphed the Greek god of love, Eros, into a tiny little cherub baby with wings, but hey, here we are.
Whether you like it or not, Valentine's Day has become a day devoted to showing your special someone how much they mean to you. And while a bouquet of roses is nice, we're partial to celebrating in a more personal (and more delicious way): an at-home, romantic dinner for two. For most of the year, The At Home Chef is focused on creating great dinner parties and events for small groups. But around Valentine's Day, a special dinner for two—with a customized menu and no prep or clean-up work—is what's on the menu.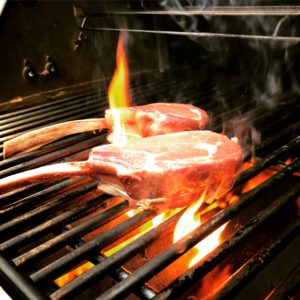 But if you haven't booked with us and you're set on creating your own special at-home experience, we have a few tips from the pros that we've picked up over the years for creating the perfect romantic dinner for two.
As always—PLAN your menu! Trust us, Valentine's Day is not necessarily the time to go really crazy and try eight new recipes. We highly recommend thinking about your special someone and their favorite foods, and then adding a little something 'extra' to the meal. There's nothing more frustrating than planning the perfect night and having the food be a major mood killer.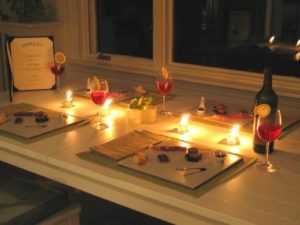 Select your drinks carefully. We pair our menus with great wines and cocktails, and it's a wonderful way to celebrate. You can always have a bottle of your classic champagne, but mixing it up with a high-end wine or specialty drink is a great idea. Talk with your local wine store about your menu, and see if they can make recommendations for pairings—or send me a message on Instagram! I'd be happy to help you pick the right match for your dinner.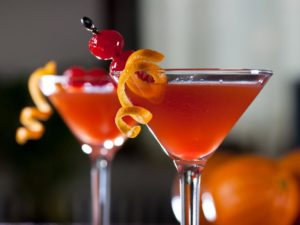 Be careful with your flavors. Let's be honest—recipes that call for heavy onion or heavy garlic might not be the best choice for your evening. There are a lot of fantastic spices available that won't leave you wanting to follow dinner with mouthwash.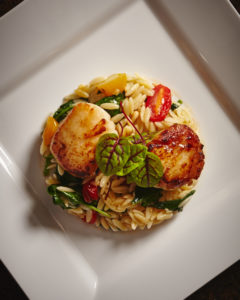 Add some sparkle. Even fast food can look beautiful if it's plated on a set table with candles. Crystal glasses or serving dishes reflect candlelight beautifully, so if you're wanting to add a little sparkle to the table, use crystal cut wine glasses or candle holders.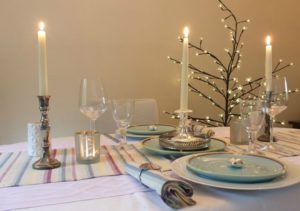 Set the room (and your wardrobe, too!): Roses are also beautiful, but remember that large centerpieces will get in the way of seeing across the table, so you may want to go for something more minimal or plan to set your flowers to the side. Light music in the background and dimmed lights are your classic romantic mood-setters. And, from one person to another, don't flub your evening by showing up in a sweatshirt. If you're going to go the extra mile, go the full extra mile and dress up for the occasion!
If you have any concerns about what to prepare, please shoot me a message! I am here to help you make your Valentine's Day dinner the best dinner possible, and I'd love to know what you're cooking up! If your meal turns out great, be sure to snap a pic and tag us on Instagram later—(hint: don't stop your evening to post on social media!), and we'll share your work.
Happy Valentine's Day, all you crazy lovebirds!