While it's true that I've called Thanksgiving the "Super Bowl for Chefs," it simply wouldn't be fair to leave out a tribute to the actual Super Bowl. This wings-beer-nachos-dip fest is one of the most anticipated events of the year for millions of people, but I see the same recipes and party suggestions over and over again. Let's be honest: lots of people are in it for the excuse to throw back some awesome bar food…and we're here to help you find the best way to do it.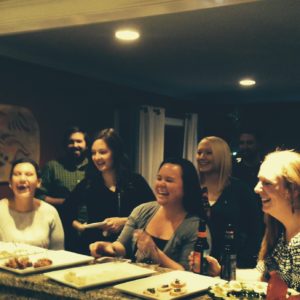 The basic idea of hosting any great event is that it's never only about the food. Obviously, I'm following my passion for food as my career, so if anyone would have an issue with that, it would be me. But when you think about your favorite events or your best memories, it's never truly about what you ate—it's about how you felt about the people and the experience. With that said, great food obviously enhances people's enjoyment of the day, and bad food can definitely put a damper on the fun.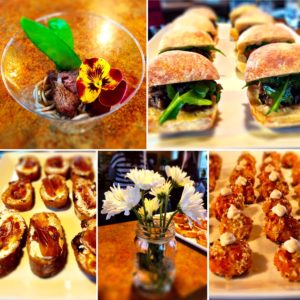 Here are tips for kicking off a great Super Bowl party for every fan:
Plan Ahead: Well that's a new idea, isn't it? Planning ahead is critical. How many people will you be hosting? How long will people stay? If you're doing a potluck-style event, which is a great idea, it can be really helpful to create a Facebook event page and ask your friends to RSVP with their contributions. In addition to helping you plan for the day, it also helps avoid the problem of too many cheese balls showing up!

Know Your Audience: There's no better way to honor your guests than being attentive to their needs. If you have a vegetarian or vegan in the crowd, be sure to offer at least a couple of friendly dishes so they're not left hungry. If you have kids coming, put aside some tasty—but less messy—foods for them to eat. Tip: extra saucy wings and a group of kids does not end well for anyone.

Use the Slow Cooker: If you have one, use one! Slow cookers make food prep and timing really easy. Most updated slow cookers will have a 'keep warm' setting that can keep your food warm and ready to serve for hours. Slow cookers are great for pulled meat, side dishes like macaroni and cheese or potatoes, or dips. The best part is that you can prep your slow cooker recipes well in advance, which frees you up to enjoy the game.

Everyone Loves a Dip: This is just fact (or, my version of facts at least). Dips are great because you can offer a wide variety of choices without a ton of work. You can serve up two or three dips, then pair with chips, pita, sliced vegetables, etc.

Set up a Nacho Bar: Let your guests build their own plate! By offering a nacho bar, you can again offer a lot of variety of food options and choices, and your guests get to make their own selections. This ensures everyone is getting what they really want, and it can serve a party for the whole day. Have a few 'new' items to add to the table after a couple of hours if you plan to leave the bar up for the whole event.

Have Separate Food & Seating Areas: Keeping separate "sections" will help preserve your sanity. Football fans can get rambunctious, especially when a Super Bowl title is at stake. Saving drinks and plates from excited air punches and high fives will keep the mess to a minimum.

Signature Cocktails: Football is always equated with cracking open a cold beer, but a signature cocktail offered in pitchers is a fun way to put a little personality to your event. You don't want to spend your evening making drinks in the kitchen, so find a recipe and make it in bulk for your guests to help themselves.

Have Healthy Options: Super Bowl parties are known for greasy grub. But, if your friends and family are like mine, eating unhealthy food all day is not fun for everyone. Plus, you want to be supportive of your guests who are working on their health and fitness or staying true to resolutions. Offering sliced vegetables, a lighter meat option, sauce-free wings, and a fruit tray is a really nice way to help your friends mind their diet without sacrificing fun.

Do you have any special game-day recipes or tips to share? Let me know! You can comment below or reach out on Instagram. Let the games begin!