Have you met a person with an infectious laugh? The kind that you just can't help but laugh along with? That feeling—the one of catching on to someone else's positive perspective and happy attitude—is one that I want to create again and again at events. I am incredibly grateful to have the opportunity to live a comfortable life and build a business that's based almost entirely on my personal passion for cooking, and that's pretty incredible.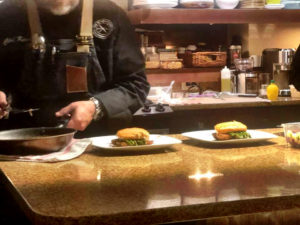 To display enthusiasm is really about celebrating with you. When customers book us for events, we are typically helping them celebrate something special in your life. Sometimes, that means you're proposing to the love of your life. For other events, we're there to help you celebrate a job well done or a successful year in business. Every time I stop to think about the fact that I have been personally involved in hundreds of special occasions and celebrations, it stops me in my tracks. How can I NOT be enthusiastic about this work and that opportunity to help you create memories?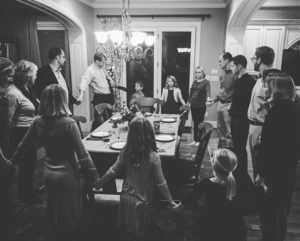 We are here to display enthusiasm for our work and our food. Custom menus are fun to create and they inspire amazing dishes. The At Home Chef team is here for you because we love what we do, and we want you to love it, too! We're not hustling in a restaurant, shoving plates out as fast as we can. We're in your home, cooking in your kitchen, serving on your plates, and we are delighted to be there.
Enthusiasm is contagious, and I'm happy about that. Because our team is involved in big events and celebrations, we catch your happiness, too. We get to absorb the love that's in the room during the holidays, and the joy that's present at birthday parties. We witness happiness and comfort, and we hear so much laughter—your events bring joy to us! In return, we want to show you how much we care about your delight and satisfaction with your food and your experience with The At Home Chef.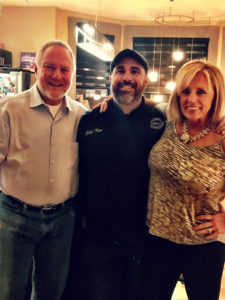 One challenge for me is getting stuck in the details, especially when it comes to cooking. I love to have everything chopped perfectly, prepped to exact measurements, and specifically organized any time that I have an event. It's not hard for someone like me to get lost in those details—to get frustrated if something doesn't turn out perfectly or there's a lot to do to keep the dinner party moving forward. But then I hear the laughter at the table, and I am reminded that you are here to celebrate, and I am here to help you do that. Life is good, and delicious food can make it better!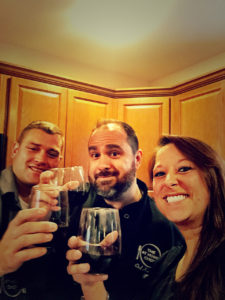 Don't get me wrong—I'm not always a delightful chef just running around. But those days of intense focus and prep work are the result of being amazingly enthusiastic about what I do and channeling that enthusiasm into creating an ideal experience for you.
I'll call it a win-win!