So, here's the thing. There are a lot of people out there in the world who work all the time. There are business owners and entrepreneurs who hustle all the time to do work that they're excited about. There are professionals working for big corporations who work hard to bring the company success. There are a lot of hard workers out there, but there are far fewer workers out there who focus on working smart instead of hard.
Let me explain what I mean by 'work smart,' especially as a core value. Part of our company's mission and one of our pillars is fully focused on enjoying life. We want our customers to sit back and really enjoy the event that we're putting together for you. We want you to set your worries aside, eat great food, and be a guest at your own dinner party. That purpose drives so many decisions we make in our company.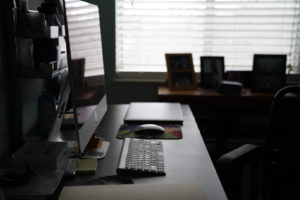 At the same time, I want to build a business in which our own internal team has the ability to enjoy life, too. To do this, we need to be really great at what we do, and we need to be smart about the way we work. If we work smart together, we're going to have a lot more fun than if everyone is running around with their own agenda. So, when we work smart, we are working together—as a team—to create an amazing experience for everyone involved.  We've prepared for our event, we have the tools we need, and we stay organized and clean. Working smart means we don't overbook ourselves and rush through any customer's event. We have time to do what we do, and the ability to do it exceptionally well.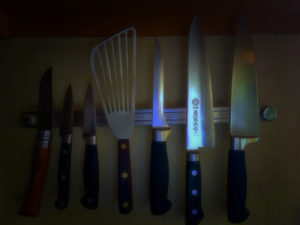 When we work smart, we tap into the systems and routines that we know by heart. We work smart when we communicate clearly in the kitchen, even if things are moving at a rapid-fire pace. As a business owner, working smart means hiring the right people to take care of the right jobs so I can focus on what I love to do. To work smart means being able to say "no" when something isn't working, and "yes" to new opportunities when they make sense.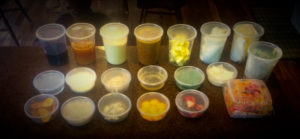 When we commit to working smart as a core value, we're committed to the big picture of what it means to work hard. We're going to put great energy and skill into our jobs, and we're going to do it in a way that exceeds client expectations and leaves our team with energy to enjoy life.
We all have a chance to work smarter instead of harder. How do you work smart in your life?